This could be a challenging question for some, and easy for others!
1. Name your all time favorite artist
2. Some info about them
3. Video and/or photos/photo of them
4. Explain why this artist is your #1 above all others.

ChicaCherryCola




Posts

: 364


Join date

: 2013-01-14


Age

: 27


Location

: North Dakota



Darren Hayes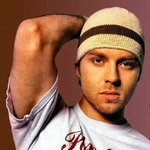 Who Is He?
Darren Hayes is an Australian singer-songwriter who started off his career in the mid 90's as the frontman/vocalist of the pop duo Savage Garden. Savage Garden earned international success with hits such as "I Want You, "To The Moon And Back", "Truly Madly Deeply", and "I Knew I Loved You". They released 2 albums before parting ways in 2001. In 2002 Darren embarked on a solo career and has since released 4 solo albums; Spin, The Tension And The Spark, This Delicate Thing We've Made, and his latest Secret Codes And Battleships. Including his work with Savage Garden, Darren has sold over 26 million albums worldwide.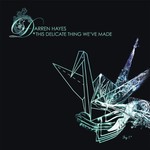 Music Video:Live Video:
Why Is He My Favorite?
I was introduced to Mr. Hayes back in 1997 when he was the ridiculously talented lead singer of Savage Garden. I heard their first single "I Want You" on MTV and from then on Darren and Savage Garden became a constant in my life. It wasn't until 2011 that I discovered Darren's solo work. I was going through the worst period in my life and his music seemed to fall into my life right when I needed it most and since then he has been an incredible inspiration for me.
This was the first song/video that I heard of his and it changed my life:
No other artist has the impact that this man's music has on me. He has an ear for music like no one I've ever heard. When you listen to his songs you know you're hearing his life experience and every song is a piece of his heart and soul. He isn't going to write lyrics unless he has lived through them. He isn't afraid to write about his pain and doesn't base his career off of chart success. I have yet to hear an artist put more emotion into their music than Darren. His vocals and song-writing abilities are out of this world. None of his music sounds alike and it's almost as though he has created his own genre. He can take a simple message and word it in a way that makes it sound like so poetic and beautiful.
One major reason he's my #1 is his ability to perform live. His live performances are breathtaking and something I can only dream of experiencing at some point in my life. He was given a gift and he's using it in all the right ways. With every album he puts out that becomes more and more evident.
I've learned so much from his music and it's made an incredibly positive impact on my life. I've become a better and happier person because of the messages in his lyrics. That's what makes him a true artist and someone who I look up to, not because he's perfect but because he's flawed and he isn't afraid to admit it.

ChicaCherryCola




Posts

: 364


Join date

: 2013-01-14


Age

: 27


Location

: North Dakota




---
Permissions in this forum:
You
cannot
reply to topics in this forum