[left]The singer reentered the spotlight in 2011, when, having lost custody of Zander, she went missing with the then-5-year-old. "I did not steal my child, as it would be impossible for me to kidnap what already belongs to me!" she told Access Hollywood, while her rep at the same time revealed McCready was pregnant with twins. The star and her son were found by police three days later, unharmed, and McCready delivered her second son, Zayne, with boyfriend David Wilson on April 9, 2012.
At the start of 2013, McCready faced another tragic event, when Wilson died from a self-inflicted gunshot wound on Jan. 13. "David was my soulmate," she said in a statement. "He was a precious gift from God to all of us and … he returned home and is now with his mother and father. David loved and was loved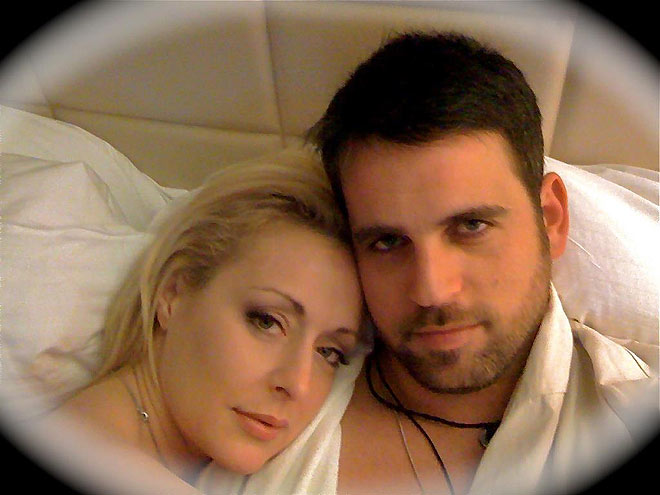 Maritimer




Posts

: 9


Join date

: 2013-01-12






More bad news continues to roll in regarding Mindy McCready.



Almost a month after her boyfriend David Wilson's untimely death, E! News is reporting that McCready's two children have been removed from her care.



Arkansas Division of Children and Family Services officials have taken both Zander, 6, and Zayne, 9-months-old, from McCready's Arkansas home, a source confirms to E! News. The removal happened earlier today.



Feb 6th

"They just came and got the kids a couple of hours ago," the source says. "Mindy needs to get help and we all care and love her and we want her to get the right help so she can move on. She is in a bad state right now, depressed and unhappy. It is not good."



A second source told E! News that there was a hearing today in the Cleburne County Circuit Court involving Mindy McCready, but had no other information.



The removal comes eight days after McCready denied killing Wilson or having any involvement with his death. Wilson's death is currently still under investigation.


Maritimer




Posts

: 9


Join date

: 2013-01-12



Didn't realize they were still investigating...sounds ominous

Maritimer




Posts

: 9


Join date

: 2013-01-12



and the saga continues

Mindy McCready has been through the ringer this past month, and now she is seeking help her family thinks she needs.



Yesterday after her two children were removed from her care by authorities, a judge ordered her to be committed to a treatment facility for a mental-health and alcohol-abuse evaluation, according to E! News.



Mindy's boyfriend David Wilson, died of what was first reported as a self inflicted gunshot wound on January 13th, but the investigation still remains open while authorities await autopsy results. McCready denied in an interview with NBC News that she had any involvement in his death.



According to E! News source, McCready admitted during the hearing that she had "indulged in too much alcohol because she was still mourning David's passing"



Maritimer




Posts

: 9


Join date

: 2013-01-12



Someone is hiding something.

Trufan




Posts

: 62


Join date

: 2013-01-12



Mindy McCready is dead. Numerous sources are reporting that the country singer has taken her own life. She was 37. Few details are available, but the family is expected to make a statement soon.

Fox Nashville entertainment reporter Stacy McCloud first broke the news on Twitter saying, "A close family friend of Mindy McCready has informed me that the country singer has committed suicide. Not confirmed with OFFICIALS. #Sad."

NBC News' Andrea Canning later tweeted, "Just got a call from Mindy McCready's best friend that she shot and killed herself this evening. My heart breaks for her two boys. RIP."

McCready's final weeks were filled with grief and tragedy, beginning in January when her boyfriend and the father to her youngest son was found dead at a home the couple shared in Arkansas. Initially reported as a suicide, officials later suggested they weren't sure about the cause of his death and would wait until autopsy reports were returned.

McCready tearfully denied any involvement in David Wilson's death during a 'Today' show appearance on Jan. 29. Ex-husband Billy McKnight soon filed several motions with regards to his son with McCready, 6-year-old Zander. The singer entered a treatment facility and had her two children taken from her, but was released a short time later.

More information will be coming as it is made available.


Maritimer




Posts

: 9


Join date

: 2013-01-12




---
Permissions in this forum:
You
cannot
reply to topics in this forum